England defender John Stones has been doing well in Russia. Already the Manchester City man has scored two crucial goals while playing well in the heart of the defence. Former Manchester City star Yaya Toure has asked that the player develops "a strong mentality" in order to be one of the greatest defenders.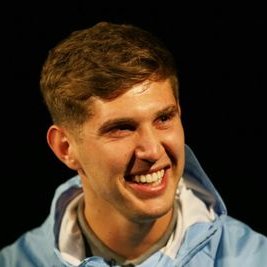 Toure said modern football required ball playing defenders unlike when he started when LilianThuram, Rafael Marquez and CarlesPuyolused to very aggressive. He praised the modern skills of Stones but admitted that the current mentality of the player is lower than expected and this affects him when he makes errors.
He has asked the player to have a strong mentality as it is crucial in football. He hailed the usefulness of the player in set-pieces as he is very good with heading the ball. Stones scored both goals in Russia through headers in set-pieces.
Toure also talked about Gareth Southgate playing Kyle Walker in a back three. Walker in a three defence system has not been the best for England. Toure is asking that Walker be played as a right back as his pace and power could be very important in games.
Toure said Walker is the best in his position as his energy, up and down, his power, his attacks and defensive cover make him stand out. The experienced player says he does not advice Walker remain in the three as England "lose something" when he is played off his best role.
Overall, Yaya Toure sees a big plus in top English clubs getting top managers. He opined that these managers can really help young British player develop as we currently see in the Premier League and in the youthful English side.