Pierre-Emerick Aubameyang is the leading scorer in the English top tier at the moment, but he doesn't think he has performed to the maximum of his capabilities yet.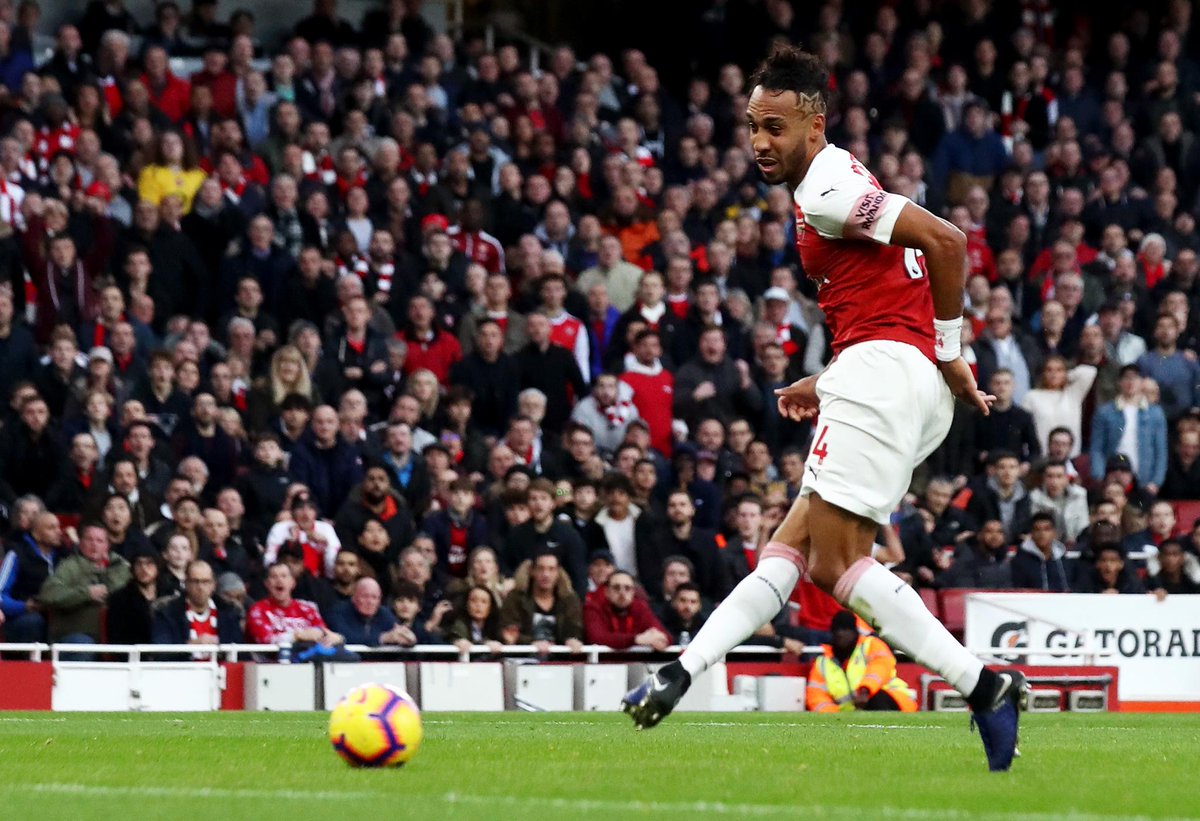 Aubameyang's consistency in the last few matches has been absolutely phenomenal. Out of the 10 times that he has targeted the net, he has been able to find the back of the net on all 10 occasions. For a player who has been this consistent to think that he can get even better is a dangerous sign for all the opposition teams who have to lock horns with Arsenal in the coming weeks.
"I think I am not at 100 per cent, but its coming. It's coming and I felt very good on the pitch." Aubameyang was quoted saying by
The Telegraph
.
Aubameyang also insists that although his role for the majority part of the on-going season has been of a left winger and he has no issues performing that role for the team, but that's not his favorite position because he considers himself as the central striker and that's the role he always prefers.
"I think everybody knows it – I like to play upfront. Sometimes the coach puts me on the left side, but as I said it (centre) is my favorite position." Aubameyang added.
The 29-year old has walked the talk as well. In the last couple of games, Unai Emery has given him the opportunity to be in the centre of the offensive line and he has shown that he can be as good as anyone else in that position. And now that he has clearly said that it's his preferable position, it will be interesting to see if Emery keeps him there or puts him back at the left wing.
Aubameyang joined the Gunners camp the previous winter. The Gabon international has so far featured in 27 Premiership games and has netted 20 times.