Former Chelsea and Real Madrid midfielder Michael Essien has ruled out the possibility of becoming a coach in the future.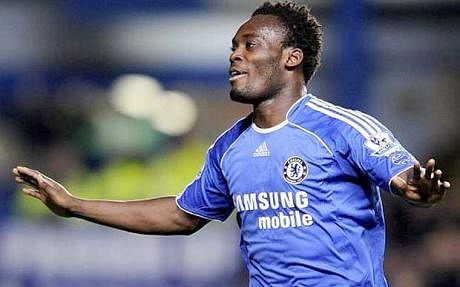 The Ghana international is currently with Indonesian outfitPersib Bandung, and he appears to be close to announcing his retirement. He has suffered several injuries during the latter stages of his career, and it has robbed him of a long time in the game as a player. Back in 2008, Essien was regarded as one of the best midfielders of his time and was influential in helping Chelsea win numerous medals. Since his playing career may be cut short, there are suggestions that Essien may be stepping into the world of management.
The former AC Milan midfielder says that he is not keen on such a career, even though he has been friends with Claude Makelele. The former Chelsea midfielder also chose a similar path after his career came to an end. Most of the former players either go into football management or punditry with only a select few managing to get into football ownership.
There are also players who decide to end their association with football. Specifically when it comes to Ghana, the national team has witnessed several top players entering into the world of management. The likes of Maxwell Konadu, Kwesi Appiah, and Otto Addo have become coaches after the conclusion of their playing days.
Yet, Essien says that this is not the option for him since he wants to enjoy his time with family more than anything else. "I do not know, I can not be a coach. Maybe I will just leave football and enjoy time with my family," said the former Chelsea midfielder. There are suggestions that the midfielder may announce his retirement even before the end of 2017. He has been plagued by injuries throughout his career.